Wilclad Technologies International Pte. Ltd.
Wilclad Technologies International is the sales and marketing arm of Wilclad Group of Companies. Wilclad has more than 30 years of partnering with clients in oil and gas and chemical industries providing materials supply, manufacturing, and fabrication of special field equipment for anti-corrosion and erosion-mitigation solutions.  Wilclad, entered the geothermal industry collaborating with geothermal operators to help find ways to utilize aggressive geothermal wells with acidic fluids and hyper-saline fluids which are detrimental in ordinary carbon steel piping material. Wilclad has taken a further step by becoming a one-stop provider of geothermal services.  We can offer exploration and drilling, engineering and design, and material supply complementing the modular development of power plants through working with our joint venture partners.
Wilclad Group of Companies
WILCLAD Group of Companies provides a one-stop for manufacturing, fabrication, and engineering solution for cladding and cladded equipment. It has an extensive and ever-growing experience in supplying to international market in Oil and Gas, petrochemical, and geothermal Industries.
To cope up with the demands, Wilclad is building a bigger plant in the Weihai City, Shandong Province. Construction of new factory started in 2019 and to be completed by June 2021 and will be fully operational by last quarter of 2021.
The new Shandong factory will have cladding, in-house fabrication, induction bending, subsea/deepsea/geothermal manufacturing services. The existing factory in Suzhou will continue to operate to bolster total production capacity.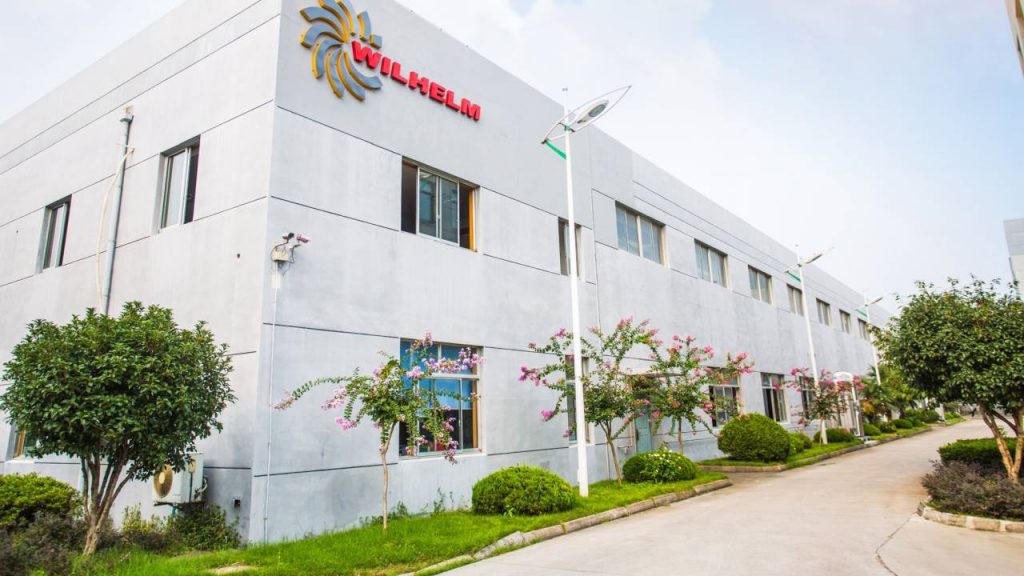 Caters the increasing demand for cladded material.  It is located in Wiehai City, Shandong province. The plant is a 78,000 sqm complex with a covered area of 33,500 sqm. The new factory will have cladding, in-house fabrication, induction bending for subsea, deepsea, and geothermal manufacturing services. It will house the most advance vertical and horizontal cladding machines including Wilclad's advance Octal Twin Head machine for faster horizontal cladding operation.
Provides weld overlay cladding solutions for anti-corrosion applications using fully automated Hot Wire TIG machine. All our weld overlay processes are in full conformance with ASME, NACE, API, and/or customers' specified Fe dilution requirements. With an extensive track record in supplying clad materials with two or more layers of corrosion and/or erosion-resistant alloys that enhance mechanical & chemical properties of piping products, such as Valves, Wellhead Equipment, Pipes, Fittings, Flanges, etc.
Successfully supplied its works and products to the internationally recognized and respected organization around the world including BP, Halliburton, ExxonMobil, Technip, Petrochina, Petronas, FMC Technologies, General Electric, CNOOC, Schlumberger, Aker Solutions, Sarulla Operation Ltd, and other internationally recognized MNCs.
Wilclad Technologies Co. Ltd. 
Established by Wilclad for research and development of welding technology and automation of welding machines for cladding. Research and development are carried out independently and aimed at optimizing the use of welding machines, especially TIG and hot wire for the weld overlay and cladding industry.
In addition to the development implemented in our group company Wilhelm (Suzhou) Cladding Technology Co., Ltd., we also sell our products and developments to industries that need to support their production capacity. Not only automatic welding machines developed by us, but we also supply various other welding production supporting equipment and accessories including CRA wires and consumables.
Wilmach Flow Technologies Co. Ltd. 
The company was set up in the new district of Suzhou in June 2019, focusing on finish machining oil and gas equipment whether it's subsea or surface components.
Our workshop is developed to achieve precise finish product according to CHINA GB & other industry standards and our customer's requirements and drawing. Our workshop is also equipped with excellent CNC machining to accommodate the demand from our customer's delivery and quality.
Haoyi Subsea Pipeline and Equipment Co., Ltd.,
Has the capability to drop forge lifting components that are used in many subsea and pipeline applications. Subsea components can be manufactured in a range of ferrous and non-ferrous materials. Standard carbon & alloy steels, stainless, duplex, non-ferrous, and superalloys. 
Subsea Forging Parts are often used in subsea and offshore oil & gas drilling and production system or Related subsea equipment, our forgings solutions are involved in both Deepwater and shallow-water applications, our subsea forgings mostly used in such as subsea wellhead systems, subsea Christmas trees, subsea bops, Subsea flowline connections system, subsea production manifolds, subsea control system, subsea valves, subsea risers, subsea connectors, subsea pipeline components, subsea hangers, subsea collars, subsea flanges connector, subsea swivel flange, subsea spools. However, we can also supply our typical forging products for surface equipment.